Term 2 - Week 6 - Newsletter
Prayer of the Week
Image retrieved from https://www.sundayschoolnetwork.com/Prayer-for-children.html
From the Principal's Desk…
Recently, I have been overwhelmed by the amount of interest from families wishing to enrol their children here at St Thomas More's for 2024. What has been most rewarding is when asked, "why St Thomas More's?" Most, if not all families have heard good things from others about our school. And for this, we thank you the parents, for not only your positive dialogue, however your ongoing support of what we do. The students also play a major role as ambassadors and our teachers are terrific in the lengths they will go to providing the best learning and pastoral environment possible.
One prospective family mention of the positive level of behaviour of our students, especially in public arenas. The question is how is this achieved? It is something that needs constant attention, however, consistent high expectations expectations of good behaviour and engagement is a major factor. A number of my relatives were educators, with my uncle moving into a school leadership position later in his career. Now, they were old school. I remember clearly two pieces of advice they gave me just before I started my career in teaching at St Patrick's Primary School in Mitchell.
Rule No.1: Set up in your classroom is the establishment of fear.
Rule No. 2: Don't smile till Easter.
So I gave it a go (for a very short time!). Yes, the 3/4 class were pretty quiet most of the time, did their work and their mums and dads were happy they didn't have to rely on the police to get them to school. Further experience in working with young people in the 18 years since, plus 3 kids of my own, has changed how I interact with students.
Years ago I had the privilege of chatting to a group of former students from St. Joseph's College and St Ursula's College, Toowoomba, all of whom I had taught at Our Lady of Lourdes in Toowoomba. Now, they were certainly no angels back then, but how good was it to see how each of them had transformed into confident yet humble, well-spoken and courteous young men and women, who all spoke highly of both their primary and secondary schooling. Although, as the years go by their stories become more exaggerated, they were certainly not products of "fear" based behavioural management. They all however, have benefited from clearly defined boundaries, teachers who wanted to spend time with them and get to know them, all within a quality Catholic education throughout their primary and secondary schooling which has been vital in enhancing the respect they have for themselves and respect of others.
The word 'respect' was once commonly used in all aspects of life. However, as we can see almost on a daily occurrence, an increase in disrespect has grown to almost crisis point in our society as evidenced in the increased violence and anti-social behaviours. Individually, we can't change society, however, we can make a big difference in our little corner of it. It's up to us, the important adults in children's lives, to make sure that we're doing our part to be respectful adults and to teach our children to be respectful emerging adults.
We can quickly lose credibility, if we are rude to our children while teaching them to be polite. The following piece of writing is a young person's response to the invitation to put into writing their feelings about respect – there is a moral to this piece of writing:
"Everyone expects respect
no matter who they are.
The only way to gain it is to treat everyone
as a friend, as an equal person,
as part of our extended family
no matter their colour or creed.
Only then, will you start to get
the respect you so dearly need."
David Harris.
And the moral of the story: Respect has to be earned not demanded!
It's for sure that children learn their standards of respect from what they see around them, with parents and teachers are in a powerful position to teach by their own example, as well as by instruction. Because our children take their cues from us, we need to be sure that we are setting the best possible standards. Schools teach children about respect, however, parents have the most influence on how respectful children become.
Respect is not the same as obedience. Children might obey because they are afraid, but if they respect their parents and teachers, they will obey because they know that parents want what is best for them. Respect is an attitude and being respectful helps children succeed in life. If children don't have respect for parents, peers, authority or themselves, it's almost impossible for them to succeed. The best way to teach respect is to show respect. When children experience respect, they know what it feels like and begin to understand how important it is.
If we reinforce our children's positive and respectful behaviour and eliminate disrespect by immediately calling attention to it so as to discourage it, we are helping to develop the moral intelligence of our children. This will improve their ability to be able to apply critical analysis to television, films, music and peer pressure. It is true that we can't change society, but it's also true that we can be a powerful influence in our little corner of it.
Please be reminded, the Winter Uniform requirements are as follows:
Check tunic, white blouse, long navy socks/tights and black shoes
Long Sleeved royal blue shirt, long grey trousers, grey socks and black shoes
God Bless,
Duane Wann
Principal
Student Protection Contacts
From our APRE
Welcome to Week 6! Thank you, Ms Peters and 2 Red, for leading our Lower School so beautifully at your Prayer Celebration last week. You did a wonderful job teaching Prep, Year 1, and Year 2 all about God's Creation and we can care for Creation.
USQ Science and Engineering Discovery Day
Today, a group of excited Year 5 and Year 6 children headed off to USQ for the Science and Engineering Discovery Day with Mrs Pulsford and Ms Morgan. The students completed two Science and Engineering challenges today in small groups and did a wonderful job representing our school. Well done!
Term 2 Family Mass
This term, we join with the St Thomas More's Parish to celebrate Family Mass on Saturday, June 3rd at 6:00 pm. I already have all the readers I need for Mass, but there is always room in the choir! All STM families are most welcome to come along and join in Family Mass with us this term.
Parish Mass
Please be aware that Friday Parish Mass has now moved to 9:30 am. This will help alleviate the hustle in the Church Carpark and will allow students to attend weekly assembly in its entirety.
Feast Day of St Thomas More Mass
Please note that our Feast Day Mass, originally scheduled for the Thursday of Week 10, has now been moved to the last day of Term 2.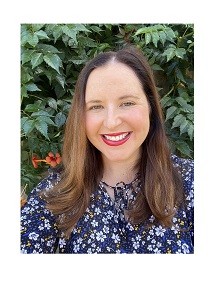 God Bless.
Miss Kristin Byrne
Assistant Principal: Religious Education
Thinking STM for Prep in 2024 ...
Miss Byrne's Important Dates to Remember for Term 2
Please see below some dates to keep in mind for this term ...
Date

Event/Activity

Year Level

Wednesday, May 24

Confirmation Session #2

3:30 pm in the STM Church

Confirmation Candidates

Thursday, May 25 - Friday, May 26

Year 4 Camp

Year 4

Friday, May 26

Year 2 Parish Massy

9:30 am in the STM Church

Year 2

STM Families




3 Red Prayer Celebration

11:20 am in the STM Church

Year 3 - Year 6

STM Families

Wednesday, May 31

Confirmation Session #3

3:30 pm in the STM Church

Confirmation Candidates

Thursday, June 1

Parent Engagement Meeting

3:15 pm in the LOTE Room

Parent Engagement Committee

Friday, June 2

Year 1 Parish Mass

9:30 am in the STM Church

Year 1

STM Families

Wednesday, June 7

Confirmation Session #4

3:30 pm in the STM Church

Confirmation Candidates

Friday, June 9

Prep Parish Mass

9:30 am in the STM Church

Prep

STM Families




3 Gold Prayer Celebration

11:20 am in the STM Church

Year 3 - Year 6

STM Families

Monday, June 12

STM Athletics Carnival

Prep - Year 6




P&F Meeting

7:00 pm in the Music Room

P&F Members

Tuesday, June 13

School Advisory Council Meeting

7:00 pm in the Music Room

School Advisory Council

Wednesday, June 14

Sacrament of Confirmation with Bishop Robert

6:00 pm in the STM Church

Confirmation Candidates
Friday, June 16

Year 4 Parish Mass

9:30 am in the STM Church

Year 4

STM Families

Monday, June 19

Kaboom Percussion Incursion

Prep - Year 6

Wednesday, June 21

First Communion Session #1

3:30 pm in the STM Church

First Communion Candidates

Thursday, June 22

Feast Day of St Thomas More

Church Celebration

Friday, June 23

Last Day of Term 2

Prep - Year 6




Feast Day of St Thomas More Mass

11:30 am in the Sportscentre

Prep - Year 6

STM Families
From Our Sports Desk
Darling Downs Cross Country Results
Well done to our students who competed at the Darling Downs Cross Country on Tuesday. They demonstrated great determination and resilience in some challenging weather.
Audrey – 46th
Peter – 47th
Kiara – 26th
Tamsyn – 33rd
Xavier – 22nd
Athletics Carnival
Our athletics carnival is coming around quickly. It will be held at O'Quinn Street Oval on Monday 12th June. Attached is the program for the day. Please use the link below to indicate your child/children travel arrangements for the day. If your child/children are catching the bus to the carnival, they will need to be at school promptly by 8:30am as the buses will be leaving at 8:40am. Children can come dressed in their house colours for the carnival. They will need to bring a hat, water bottle, sunscreen, morning tea and lunch. If you have any questions, please do not hesitate to contact me.
https://forms.office.com/r/SPE...
This year we are after some champion parent helpers for our Athletics Carnival this year. Champion parent helpers would have the option of staying on a field event for the whole day or move around the field events with their child/children so you could still see them participate. You would be required to help with measuring, racking sand, and retrieving equipment. You don't have to know much about the field events, as there will be a teacher accompanying you and running the actual event.
If you think you could lend a hand, please register yourself using the link below.
https://forms.office.com/r/HaP...
God Bless,
Stacey Hancock
HPE Teacher
From Our Library
Speak Up STM Podcast Launch
This week we are launching our new school podcast called "Speak Up STM" where we give students the opportunity to be heard. A team of very enthusiastic students in year 5 & 6 together with Mrs McGovern and Mrs Heuschele have been working towards creating the podcast. Every Monday through the newsletter and on the school website we will be uploading a new episode of the podcast. Please enjoy the first episode by Grace and Amelia about Volcano Boarding.
Knitting Group
Week 5 Awards
Well done to our Week 5 award recipients.
Prep Blue

Emily
Billy

Prep Gold

Eilish

Prep Red

Penny
Kelsey

1 Blue

James
Thomas
Eevee

1 Red

Akuot

2 Blue

Eoin
Alek

2 Red

Ruby
Emily

3 Blue

Aaliyah
Diing

3 Gold

Jonah
Nicholas

3 Red

Abel
Charlie
Ryan

4 Blue

Carter
Alice
Ryan

4 Gold

Hamish
Callum

5 Blue

Arianna
Wyatt

5 Gold




5/6 Red

Melissa
Arlia

6 Blue

Scarlet
Evelia
Hudson

6 Gold

Anakha
Bella
Classroom Newsletters
From our P & F
From our Tuckshop
Tuckshop Menu
Open every Thursday & Friday. Please place your childs order through FlexiSchools by 1pm Wednesday for Thursdays &

1pm

Thursday for Friday.
From our Uniform Shop
The Uniform Shop Trading Hours.
Monday 8.00am – 8.30am
Wednesday afternoon – By Appointment
Friday 8.00am – 8.30am
If these times don't work for you please email your order through to THOuniform@twb.catholic.edu.au and the orders will be at the office for collection at your convenience.
Need some uniform alternations?
A hem taken up? A skirt taken down? Some buttons adjust on a shirt? Give Mrs Fix It a ring and see if she can help.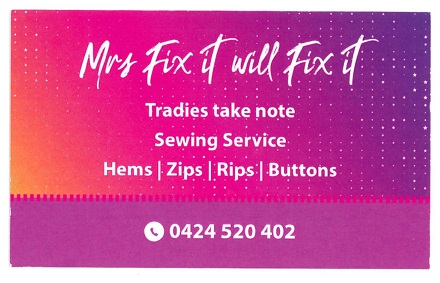 From the St Thomas More's Parish
Please find attached the bulletin for this week.
Thank you!
A huge thank you to Westridge Fruit and Vegetables for their continued support with the donation of fresh fruit every week for our students!

A huge thank you to Meat Cellar for their continued support for our school events.
Notice Board