Term 4 - Week 8 - Newsletter
Prayer of the Week
Image retrieved from https://www.pinterest.com.au/pin/519813981986700570/
From our Principal
Dear Parents / Guardians,
I was hoping to be able to announce class / teacher allocations in today's newsletter. However, due to some late changes we are still finalising our teaching staff for 2023.
It is hoped that we will be able to notify you of your child's teacher for 2023 before the end of the school year.
God Bless
Michael Cash
Principal
From our APRE
It is hard to believe this is our second last newsletter for the 2022 school year! Last week we had the pleasure of welcoming many of our 2023 Prep students and families along for our STM Prep Transition mornings. It was great to see so many smiling children and parents!
Thank you to Ms Berry and 5 Blue for leading our final class prayer celebration of the year last week. Your prayer commemorating the Feast of Christ the King was very reverent and prayerful and a great reminder of what the life of Jesus can teach us about how to treat others.
We have a very busy two weeks to finish off our school year. Please make sure you check the date claimers a bit further down in the newsletter for details.
This week we have the opportunity to reflect on the last 12 years at STM as we farewell and thank Mr. Cash for his leadership and wish him well on the adventures that await him next year. Our St Thomas More's Community Mass to celebrate Mr. Cash is being held this Thursday, November 24th. Our STM School Community farewell will include a Mass for Mr. Cash in the Sportscentre, a special presentation to Mr. Cash, and a whole school picnic on the oval. We warmly invite all family members to come along to our special farewell.
Daniel Morcombe Child Safety Curriculum
During Term 4, we will be implementing the Daniel Morcombe Child Safety Curriculum. This curriculum has been developed to support Queensland schools' delivery of key safety messages to students from Prep to Year 9. Through a series of lessons, students will learn how to recognise, react and report when they are unsafe or find themselves in situations that can have a significant detrimental effect on their physical, psychological or emotional wellbeing.
We encourage you to talk to your children about what they are learning in class. The following table outlines the content areas to be covered by each class this year.
Prep to Year 2
Key Safety Message

Prep – Year 2 Lessons

P

1

2

Recognise

Lesson 1: Safe and Unsafe

Lesson 2: Safety Clues

Lesson 3: Body Clues

Lesson 4: Private Body Parts (using anatomical names)

Lesson 5: Body Ownership

React

Lesson 6: Safety Options

Report

Lesson 7: Persistence and Safety Helpers

Lesson 8: Phone and Online Safety

Review

Lesson 9: Review – Recognise, React and Report
Year 3 to Year 6
Key Safety Message

Prep – Year 2 Lessons

3

4

5

6

Recognise

Lesson 1: Safety Clues and Situational Awareness

Lesson 2: Risk Taking

Lesson 3: Rules, Rights and Responsibilities

Lesson 4: Private Body Parts (using anatomical names)

React

Lesson 5: Problem Solving

Lesson 6: Strategies

Report

Lesson 7: Safety Helpers

Lesson 8: Online and Mobile Phone Safety

Review

Lesson 9: Review of personal safety using self-confidence skills
Further information about the Daniel Morcombe Child Safety Lessons and Curriculum can be found at ...
Lessons: https://danielmorcombe.com.au/keeping-kids-safe-resources/keeping-kids-safe-lesson-plans/
Curriculum: https://education.qld.gov.au/curriculum/stages-of-schooling/daniel-morcombe
If you would like further information about what the Daniel Morcombe Child Safety Curriculum involves, please contact your classroom teacher or Miss Kristin Byrne (Kristin.Byrne@twb.catholic.edu.au).
TCSO Family Life Lessons 2022
At the end of this term, the Sexual Health Education Program (better known as Family Life Lessons) will be taught to children from Prep to Year 6. Please have a conversation with your child/children and clarify any questions that they have after these lessons.
These lessons are part of the curriculum of our school and all schools across this Diocese. They form part of the Personal, Social and Community Health Strand of the Australian Curriculum and follow the Catholic Education Office, Diocese of Toowoomba, Guidelines for Teaching Sexual Health.
Please be assured that this material will be handled with sensitivity. Below is a brief overview of the content covered across the school. You will also receive a note home with further details for each year level. If you have any questions or concerns about the content being covered or your child's participation in these lessons, please contact your classroom teacher.
Year Level

Core Content Overview

Prep

I am God's Child. I am special.

Difference between male and female

In Creation, God created males and females equally

Naming different parts of the body using correct terminology – penis, vagina, breast, bottoms, sex (as in male and female)

Year 1

I am God's Child. I am special.

Revision of Prep

Differences between male and female

In Creation, God created males and females equally

Naming different parts of the body using correct terminology – penis, vagina, breast, bottoms, sex (as in male and female)

Year 2

God made me. I am loved. I can love.

Revision of Year 1

Revise the names of the different parts of the body from the Year 1 core content. Include new vocabulary – testicles

Articulate the physical differences between males and females

Year 3

I belong to God's family. I have responsibilities.

Revision of Year 2

Simple understanding of life cycles

Revise correct vocabulary and include new terms – sperm, egg, womb, uterus, umbilical cord, breast fed/bottle fed

Year 4

I can help make decision. I can choose.

Celebrate the 'miracle' of life

Appropriate knowledge of growth in the womb to birth, i.e., conception to birth

Use the following vocabulary: womb, placenta, amniotic sac, foetus, conception ('the moment new life begins'). Do not discuss sexual intercourse until introduced in Year 6.

Year 5

I grow by interacting with others.

External pubertal changes

Revision of vocabulary and include new vocabulary: puberty, genitals, pubic hair, acne, genes, hormones, fertilisation.

Do not discuss sexual intercourse until introduced in Year 6.

Year 6

I can make decisions that lead to happy and fulfilling relationships.

Revise external pubertal changes

List the internal changes that occur during puberty

Basic knowledge of the reproductive system

Revision of all vocabulary and include new vocabulary: fallopian tubes, cervix, ovary, ovum, sperm duct, scrotum, urethra, pituitary gland, ovulation, menstruation, nocturnal emissions/wet dreams, vaginal discharge, sexual intercourse.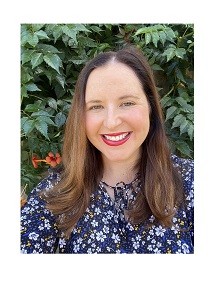 God Bless.
Miss Kristin Byrne
Assistant Principal: Religious Education
Once again, a huge thank you to Evention for your sponsorship and support of our Matilda Jr. production this year! You went above and beyond and we are so very thankful!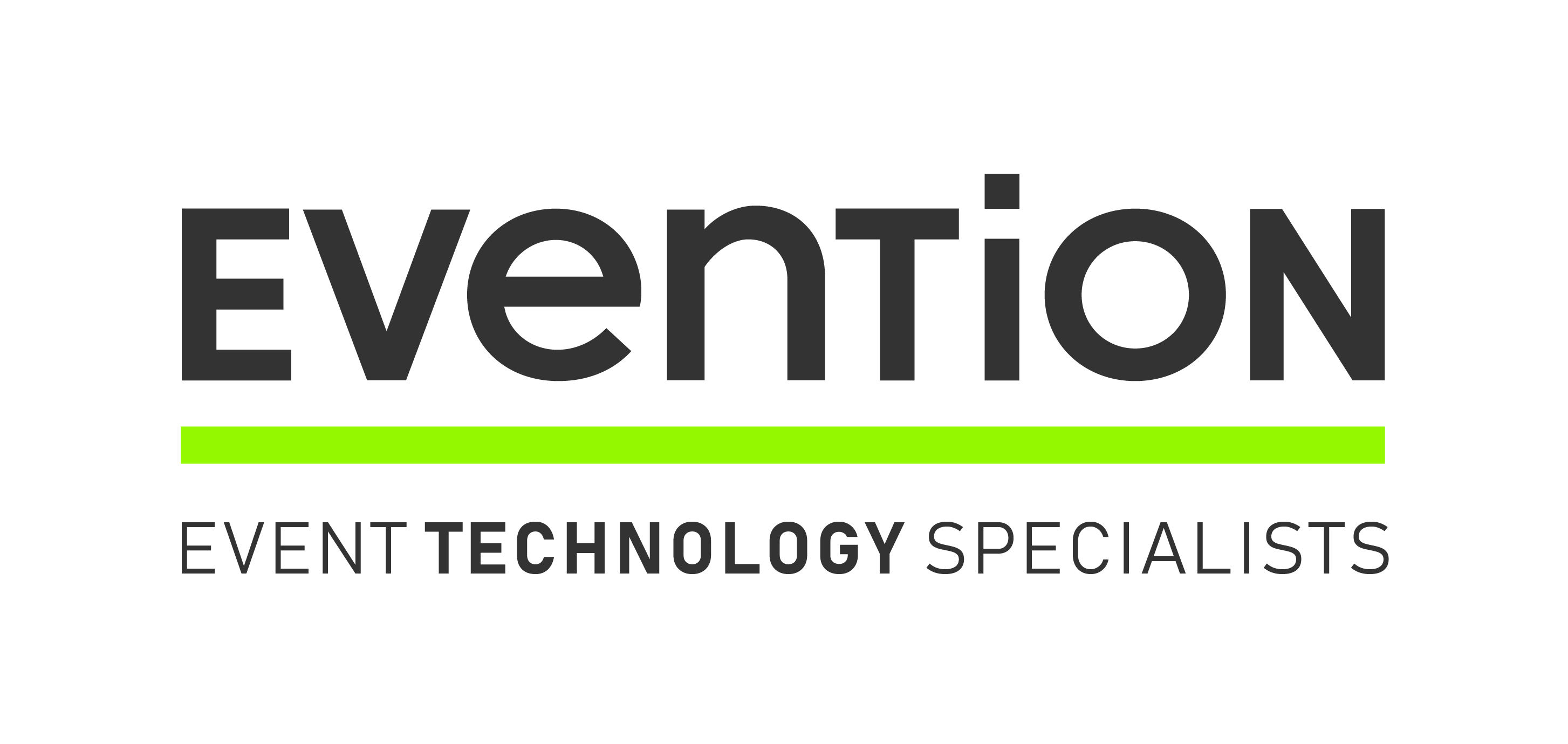 From Learning Support
ICAS
Last term, students in Years 2-6 were given the opportunity to participate in a number of ICAS assessments. We congratulate all those who participated in these higher order thinking and problem-solving assessments.
A number of our students received outstanding results in these international assessments. Students will be presented with their certificates at our school assembly on Friday 25th November. Congratulations to all students who participated!
God bless,
Patricia Wardle
Learning Support Teacher
Important Dates to Remember for Term 4
Due to Lower School swimming, some adjustments have been made to our school calendar. Please make sure you check the calendar dates below and note any changes - especially the Junior School Swimming Carnival.
Date

Activity

Who

Thursday, November 24th

Farewell Mass for Mr. Cash

Whole School Community

8:45 am in the Sportscentre

Friday, November 25th

Prep Nativity Play

Prep Families welcome to attend

Year 4 Soccer Gala Day

Year 4

Monday, November 28th

Year 6 Graduation Mass

6:00 pm in the STM Church

Year 6 students and families to attend

Tuesday, November 29th

Senior Swimming Carnival

Upper School

Wednesday, November 30th

STM Family Carols Evening

Whole School Community

Thursday, December 1st

End of Year Mass

From 9:00 am

Whole School Community welcome to attend




Junior Swimming Carnival

Lower School

Friday, December 2nd 

Final Day of the 2022 School Year

Whole School
From Our Sport Desk
Junior Swimming Carnival 2022 Prep-Year 2
Dear Parents,
This year our Junior Swimming Carnival will be held on Thursday 1st December at the TAS (Toowoomba Anglican School) swimming pool, access via Wirra Wirra Street. Children in Prep – Year 2 will have the opportunity to participate at this carnival. We invite parents to attend this carnival if they wish.
We will leave school via bus at the conclusion of the End of Year Mass (approx. 11am) to hopefully start by 11:30am and we intend to be back at school by the end of the day. All Prep-Year 2 teachers will attend the carnival. We encourage all students to attend regardless of their swimming ability.
Shorter lap lengths and novelty races ensure that this is a memorable day, whilst building confidence in the water prior to joining the more competitive races at the upper school swimming carnival in years to come. Some events will include freestyle/kickboard, noodle and other novelty races.
No ribbons will be awarded at this carnival as this is purely a non-competitive carnival to encourage fun in the water. Adults will be placed in each swimming lane and will be available on the sides of the pool to assist if required.
The school will provide buses to transport students to and from the carnival.
Children can wear their sports uniform and wear their togs underneath or get changed at school before getting on the bus. They will also need to bring a towel, goggles (if needed), swimming cap, sunscreen, lunch and a drink bottle.
*All Year 2 students participate in this carnival, even if they would also like to participate in the Senior Swimming Carnival if they are an 8yr old and can confidently swim either 25m or 50m*
If you have any further queries, please don't hesitate to contact your child's classroom teacher or myself.
Senior Swimming Carnival 8-12 Years
**We have been lucky enough this year to be able to invite parents to come to our Senior Swimming Carnival. However, we are still restricted by compacity limits within the aquatic centre. If everyone can be mindful with the number of adults that come to watch and for how long they watch, we are confident that we won't reach the compacity limit. Thank you in advance for being considerate and mindful.**
Nominations have now closed for the Senior Swimming Carnival.
The 2022 swimming carnival will be held on Tuesday 29th November at The Glennie Aquatic Centre. This year the swimming carnival will be open to all students born from 2010 to 2014. A decision as to whether parents can attend this carnival is still being worked out.
To assist with the planning of the carnival, please complete a form for each child using the following link.
https://forms.office.com/r/eKpNSnxzGN
The Central Zone and Catholic Carnival Teams for 2023 will be selected from the results of the 50m events. Correct technique is a requirement for some strokes. The Central Zone Carnival will have strict nominating times that will need to be adhered to. Children born 2014 will be eligible to be nominated in these carnivals in 2023 if they choose to swim 50m events at our school carnival.
Please read the following information and complete the nominating form by Friday 11th November. Once all nominations have been completed a program will be created and available to students and parents.
We will be offering a bus to and from the carnival. The school will cover the cost of the bus. If you wish your child/children to utilise the bus, please indicate on your child/children's nomination form.
Important Information
A teacher will be on duty from 8am at the venue.

Years 3-6 teachers will attend the carnival. We encourage and it is expected that all students attend the carnival regardless of their swimming ability and have a go in at least 1 event. There will be no supervision at school for these year levels.
Kickboard events are for competitors who are not competing in the 25m or 50m events.

Competitors may only swim one distance per stroke i.e. 50m Freestyle or 25m Freestyle or 25m Kickboard. Not all three.

Students who are capable of swimming 50m in a particular stroke are strongly encouraged to do so.

Only competitors who nominate as 50m swimmers will be eligible for age champion.

Only 50m events will have heats if there are sufficient numbers. Otherwise 50m events will be straight finals.
Only 50m events will be timed.

Ribbons will be given to 1

st

, 2

nd

, 3

rd

, 4

th

places of kickboard, 25m and finals of 50m events.

Age champion trophies will be given to 9yrs-13yrs champion swimmers who nominate/compete in 50m events.

Some events may have to be combined due to the number of nominations but will be judged separately.

Open 100m Freestyle and Open 4x50m Individual medley events are for house points ONLY.
God bless,
Stacey Hancock
HPE Teacher
From Our Library
God Bless,
Margy Heuschele
Librarian
Awards
Wonderful work from our Week 7 award recipients. Keep up the great work!
Prep Gold

Adelyn
Evelyn

Prep Red

Ava
James
Esther

1 Blue

Louie
Taj
Annabelle

1 Red

Lachlan
Isabel
Arthur

2 Blue

Ryland
Ava
Rose

2 Gold

Melitah
Joseph
Dion
Liam

2 Red

Amelia
Joseph
Aaliyah

3 Blue

Isabelle
Zayne

3 Gold

Jacob
Ryan

3 Red

Alice
Noah

4 Blue

Rigveda
Esther

4 Gold

Eva
Peter

4 Red

Sam

Pippa

Frankie

5 Blue

Koby
Seth
Jordan

5 Gold
Abigail
5/6 Red

Erin
Brooklyn

6 Blue

Elijah
Aidan
Jorja
Sam

6 Gold

Seb
Isla
Lachlan
Allen
From our Service Club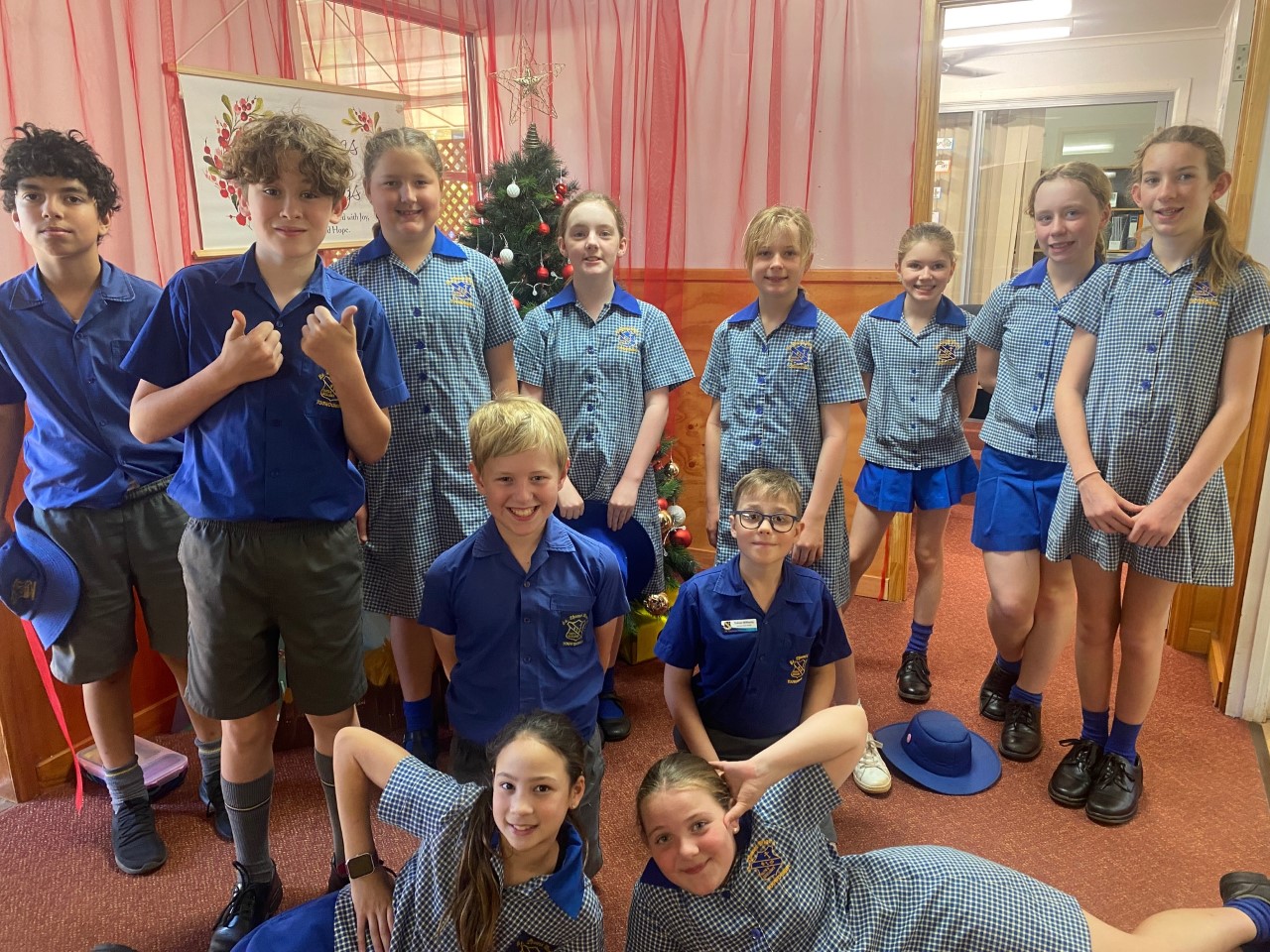 We have two weeks left of our Vinnies Christmas Appeal. Please keep bringing your donations in. Speak to your classroom teacher if you are not sure which family your class is supporting.
You might like to bring in …
| | | |
| --- | --- | --- |
| Toys | Chocolate | Canned food |
| Socks | Soap | Pasta |
| Clothes | Toothpaste | Biscuits |
| Shoes | Toothbrush | Tea and Coffee |
| Books | Shampoo and Conditioner | Paper and Pens |
You can bring your donations right up until the last day of school this year. Remember, you can bring something second-hand but it must be in good condition.
God Bless.
Aimee, Penny and Aidan from the Service Club
Classroom Newsletters
From our Tuckshop
This Friday 25th November will be the last week for tuckshop. Please have your order in Flexischools by 1pm on Thursday 24th November.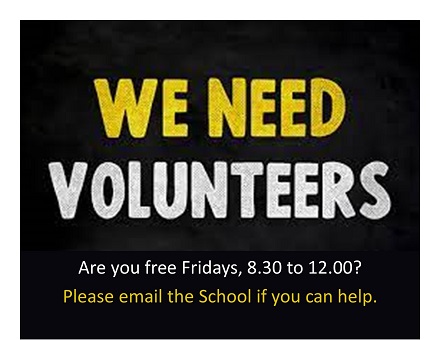 Open every Friday. Please place your childs order through FlexiSchools by 1pm Thursdays and please supply a Paper Bag for your childs order.
From Our Office
From our Uniform Shop
The Uniform Shop will be back to normal hours this term.
Monday 8.00am – 8.30am
Wednesday afternoon – By Appointment
Friday 8.00am – 8.30am
If these times don't work for you please email your order through to THOuniform@twb.catholic.edu.au and the orders will be at the office for collection at your convenience.
Need some uniform alternations?
A hem taken up? A skirt taken down? Some buttons adjust on a shirt? Give Mrs Fix It a ring and see if she can help.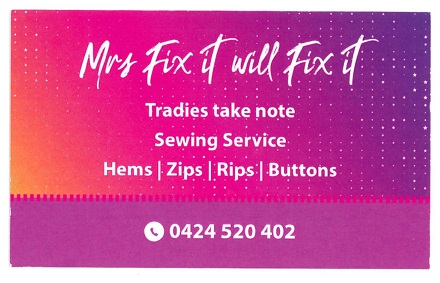 From our P&F
P&F committee for 2023
The October AGM returned Kylie Haywood to the Presidency, Shontelle Petrie to the Vice Presidency, Jacqui Milligan as Secretary and Jacinta Mah Yen as Treasurer. Tina Walsh and Jacinta MacGovern were elected committee members. Andrew Ward has been elected as the diocesan representative. It is also expected that Megan Boulus will accept her nomination as diocesan representative at the November meeting.
Next meeting 14 November 2022
As it is our last meeting for the year, and our last meeting with Michael Cash as principal, we'll be having drinks and nibbles from 6.30. We'd love to see you there. The meeting will start at 7pm. All parents and carers welcome.
About the P&F
If you've always wanted to be involved with the P&F, but keen to know more - you're in luck! We've created a flyer that gives an overview of what we do and why we do it. We are grateful for our wonderful school community. We hope you feel the spirit of our community too. If you'd like to know any more information or are interested in volunteering in any capacity, do contact us.
Thank you!
A huge thank you to Westridge Fruit and Vegetables for their continued support with the donation of fresh fruit every week for our students!

Notice Board
From Our Parish